Image Source Hyundai Africa
Hyundai's smallest model gets a mid-cycle restyling that includes an aesthetic and technological overhaul. The current Hyundai i10 continues to hold its own as one of the most compact and affordable cars on the market, accompanied by modern design and technology. However, the South Korean brand has been working on a facelift of its smallest and most urban model for the past few months.
Slight visual changes
Starting with the exterior, the small SUV's appearance is largely unchanged, with the main changes being to the front grille and daytime running lights, as well as rear lights with a new 'H' shaped light signature. Hyundai adds two new shades to the range of available colours, Lumen Grey and Meta Blue, plus a set of newly designed 15-inch wheels.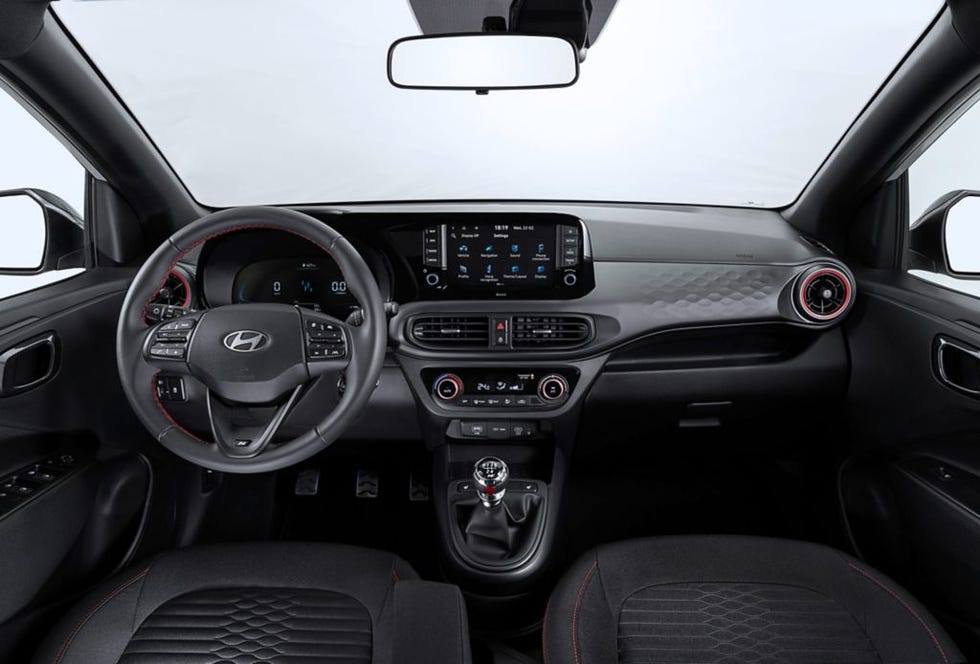 Image Source Hyundai Africa
Inside
As standard, the small hatchback comes equipped with an analogue dashboard that includes a small 4.2-inch LCD display and USB Type-C ports at the front and rear. Another screen, this time 8", is part of an infotainment system that supports Apple CarPlay and Android Auto wirelessly, as well as being able to receive wireless software updates. In terms of safety assistants, Hyundai improves frontal collision avoidance assistance by being able to recognise cyclists (as well as vehicles and pedestrians) and includes rear occupant alert.
Engines
In the update Hyundai has not commented on the mechanical range of the facelifted i10, which probably means that the small utility vehicle will continue to be offered with its current powertrains. These are based on a 1.0 or 1.2-litre naturally aspirated three-cylinder engine with outputs of 67 and 84 bhp, while the N Line is based on a 1.0-litre three-cylinder turbo engine with 100 bhp.
The South Korean carmaker claims to have already started production of the A-segment car on the production lines of its Izmit plant in Turkey in April this year. The first examples will be delivered to their new owners in the second half of 2023.
Without a doubt this is a much awaited car for lovers of sedan style cars. This car is very modern and has modern technology, and a lot of comfort for both the driver and passengers. If you are interested in buying this model or any other, at carliberia.com you will find this and other models from Hyundai, Toyota, Kia, Ford, among others. On this site you will find new and used cars and you can negotiate the price with the dealer. Subscribe to carliberia.com to receive the latest news about cars and this country.